One of my many favourites unfortunately it doesn't fit me anymore but hey I can knit another one.
It's made from schoeller wolle and has cotton, angora, wool and a variety of different types of yarn included in
each section. It's DK size yarn and from memory was knitted on 3 3/4mm needles.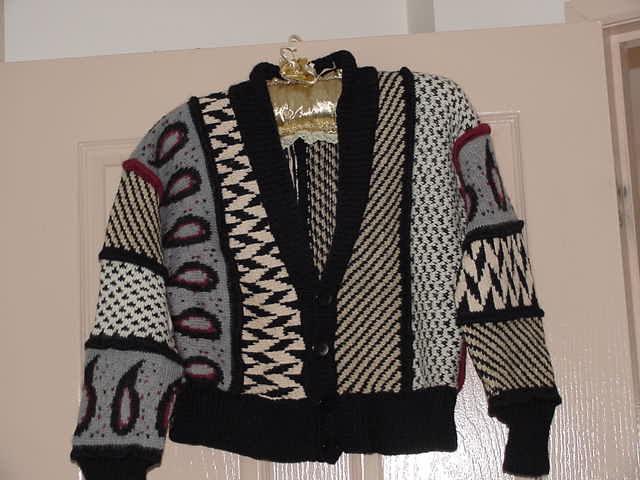 The Thomas's Home Page | Knitting Page | Mikaela's Page | Bryce's Page | Mikaela & Bryce Page
| Our Australian Travel Page | Our Extended Family | Genealogy
Lisa Thomas ©Copyright, 1997, 1998, 1999, 2000, 2001.